What was this event about?
This event was held on November 28th 2019 from 14h00 to 17h00, at the IIA Belgium!
Introduction to Arbutus Analyzer
Small, yet practical examples
To set the scene, we briefly introduced Arbutus Analyzer. This included practical and real-life examples of very short yet effective data analytics procedures.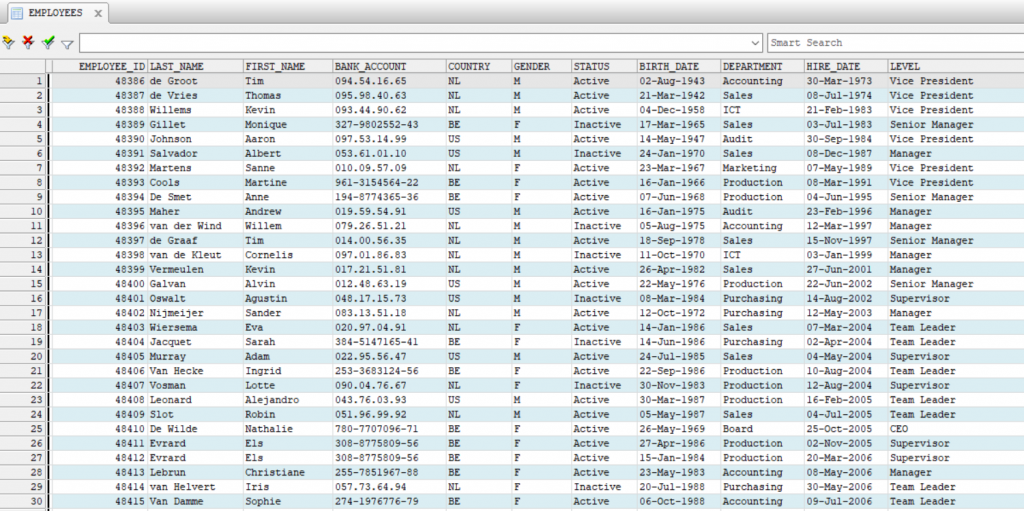 Arbutus Analyzer is ideally suited to analyze large data sets interactively as well as to automate data analytics. An indispensable software to have in your audit toolbox!

Did we mention it comes with 80+ data analysis commands and 100+ functions and 60+ SmartApps?
Data analysis to continuous monitoring
We illustrated some basic data analysis within a few minutes time. Analyzer automatically logs all these actions in the audit trail, so turning those actions into a procedure is very easy. Then, we automated procedures, turning the data analysis into a continuous monitoring solution.
Alcopa / Alcomotive
Mr. Jeroen Verheyden (Corporate Audit Manager) introduced Alcopa and its business model, zooming in on portfolio company Alcomotive. Alcomotive is the official importer of several car- and motorcycle brands throughout Europe. The cases focused on the Alcomotive part of Alcopa and the specific challenges related to that type of business.
From data analysis to continuous monitoring
Mr. Jeroen Verheyden described how he turned the Internal Audit data analysis procedures into successful and valuable continuous monitoring using Arbutus Analyzer.
The business cases
Mr. Verheyden has developed many use cases at Alcopa and for this event focuses on these business cases:
Duplicate invoices
This relatively simple analysis has an immediate return on investment.
 
Exceptional discounts
Alcopa's dealer network sells various makes and models of cars. The dealers have many possible discount options. Although there are rules, mistakes do happen and some discounts are granted incorrectly, double, with an incorrect amount, or in combinations that are not allowed. The data analysis reports deviations from the rules.
 
Exceptional margins
This analysis calculates the margins on the different models of cars and then reports deviations from the norm.
Challenges along the road
Along the way, several challenges were identified.
There was of course the standard challenge of accessing the data itself.
Also getting "the business" involved was considered crucial as they helped define valuable analytics. After all, they know the business best.
At a later stage, the business also needs to act on the generated exception reports to achieve a tangible effect.
Alcopa's key to successful continuous monitoring
The key to success in these cases revolved, of course, around return on investment.
There must be a return, either financial or other for any data analytics to have an added value.
Mr. Verheyden explained Alcopa's investment in continuous monitoring, the resulting process improvements and finally the effect on the bottom line results.
Your road to success in continuous monitoring
Finally, we presented a roadmap to successful continuous monitoring.
To set the attendees on your way (upon your request) they received:
45-day licence for the Arbutus Analyzer data analytics software
30-days functional and technical support
Reception and networking
To close this event and to allow you some time to network, Sepia Solutions sponsored the reception and drinks. This proved a perfect opportunity for the event's attendees to exchange their own data analysis experiences, or objectives with fellow auditors and data analytics enthousiasts.
We can illustrate it so much better!
Sepia Solutions specialises in this software. This website documents just the tip of the iceberg in terms of the software's features and capabilities. Invite us for an on-site presentation so that we can demonstrate the Arbutus software and illustrate it more interactively. We can the also discuss your data, objectives and current hurdles. After all, the real story is in the data we just need to analyse it.
No costs, no obligations, only additional insights.