Event summary (by IIA Belgium)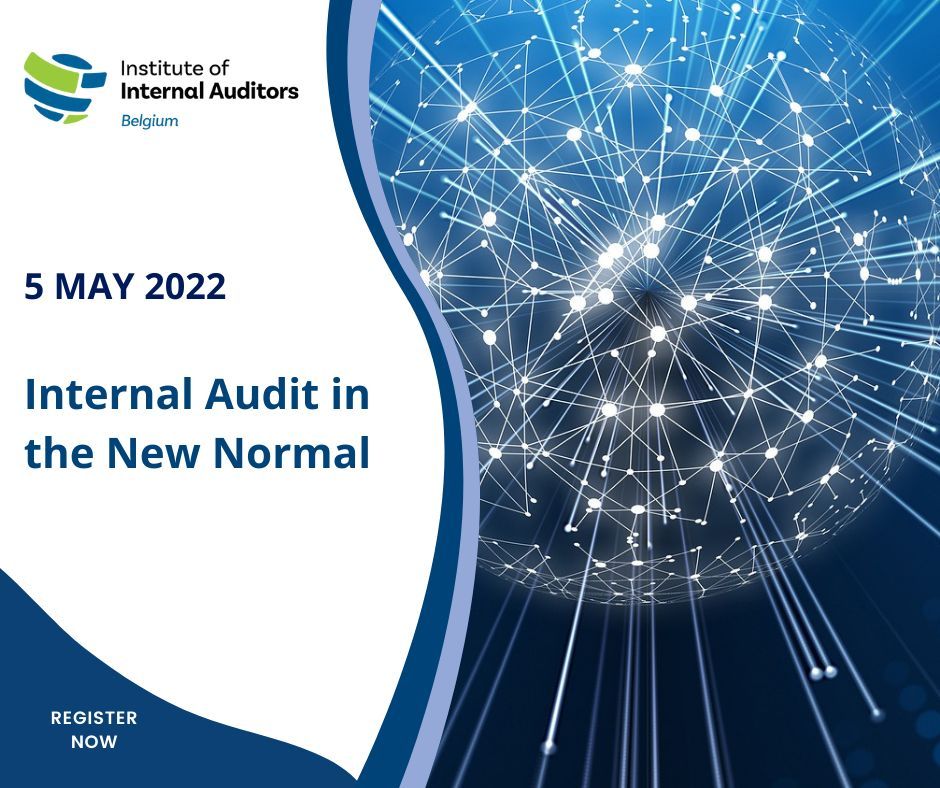 During the recent months, we have faced turbulent times. This has impacted our work environment and our daily work as an auditor. What have we learned and what will the new way of working look like? What are the risks of the changed work environment? Come and find out at the IIA Belgium relaunch event.
Besides what we faced during the pandemic, we face other emerging trends for which we need to prepare ourselves. What does the future look like for internal audit? What is our role in our organization to tackle the changes? How do we ensure that we are ready for the future?
IIA Belgium relaunch event – Practical details
When
Thursday, 5th of May 2022,
from 12:30 tot 20:00.
Where
Thon Hotel Brussels City Center.
Nice to meet you and reconnect
As sponsor to the IIA Belgium, Sepia Solutions was there with a booth, brochures and goodies.
Did you come by for a talk? If so, thank you it was nice meeting you or reconnecting with you.
Soon we will be back with more, at the
Audit Software Watch Day 2022.
The speakers
The IIA Belgium invited very experienced and inspiring speakers to give insight into the upcoming challenges. This to help the IIA members gain a better understanding of what lies ahead and to ensure the auditor's role as a trusted advisor and an agent of change within the organization.
We started of with an energetic wakeup call on how we treat ourselves. Confrontational maybe, but useful all the same.
Refreshments and entertainment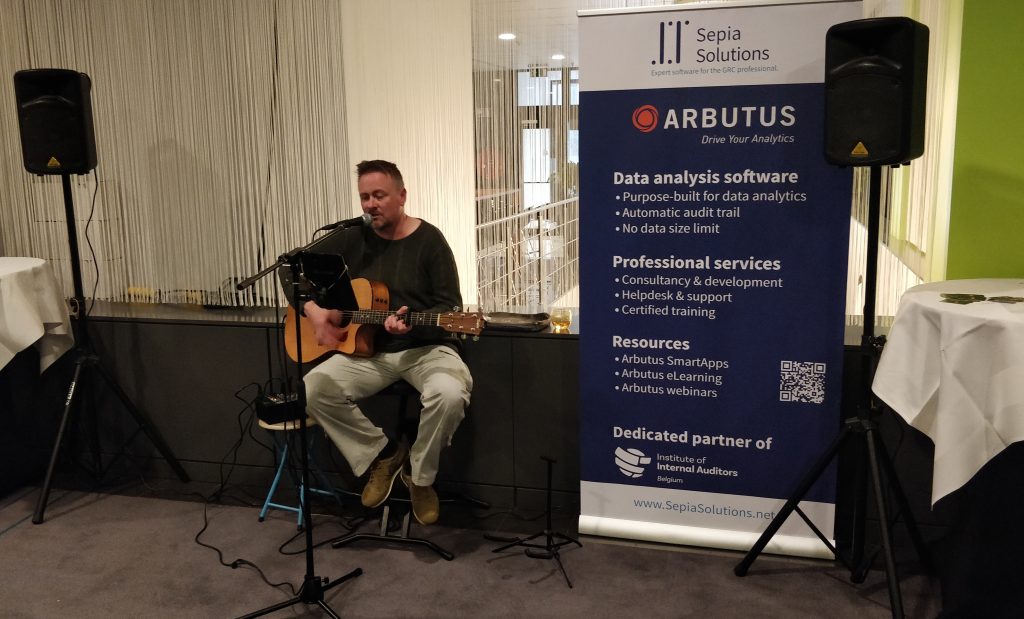 At the end of the event all the guests were welcome to the networking open bar, animated by live guitar music by Andrew Reynolds.

Got interested?
Perhaps our message attracted your interest.
Now, of course we only have brochures and a short video running and those do not lend themselves to a full discussion of your environment, and objectives, or the solutions we might provide.
So why not contact us so that we indeed can discuss your potential projects?
I look forward to hearing from you!