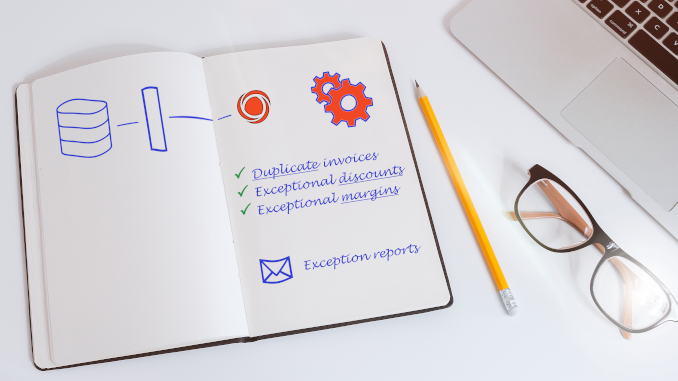 What was this event about?
This event was held on November 28th 2019 from 14h00 to 17h00, at the IIA Belgium!
Introduction to Arbutus Analyzer
Small, yet practical examples
To set the scene, we briefly introduced Arbutus Analyzer. This included practical and real-life examples of very short yet effective data analytics procedures.
Arbutus Analyzer is ideally suited to analyze large data sets interactively as well as to automate data analytics. An indispensable software to have in your audit toolbox!

Did we mention it comes with 80+ data analysis commands and 100+ functions and 60+ SmartApps?
Data analysis to continuous monitoring
We illustrated some basic data analysis within a few minutes time. Analyzer automatically logs all these actions in the audit trail, so turning those actions into a procedure is very easy. Then, we automated procedures, turning the data analysis into a continuous monitoring solution.
Real-life business case
This background was followed by the illustration of real-life business case, turning ad-hoc analyses into continuous monitoring. This presentation was later turned into a documented success story illustrating how the business processes improved while saving the company millions of Euros.
Your road to success in continuous monitoring
Finally, we presented a roadmap to successful continuous monitoring.
To set the attendees on your way (upon your request) they received:
45-day licence for the Arbutus Analyzer data analytics software
30-days functional and technical support
Reception and networking
To close this event and to allow you some time to network, Sepia Solutions sponsored the reception and drinks. This proved a perfect opportunity for the event's attendees to exchange their own data analysis experiences, or objectives with fellow auditors and data analytics enthousiasts.
We can illustrate it so much better!
Sepia Solutions specialises in this software. This website documents just the tip of the iceberg in terms of the software's features and capabilities. Contact us for a presentation so that we can demonstrate the Arbutus software and illustrate it more interactively. We can then also discuss your data, objectives and current hurdles. After all, the real story is in the data we just need to analyse it.
No costs, no obligations, only additional insights.