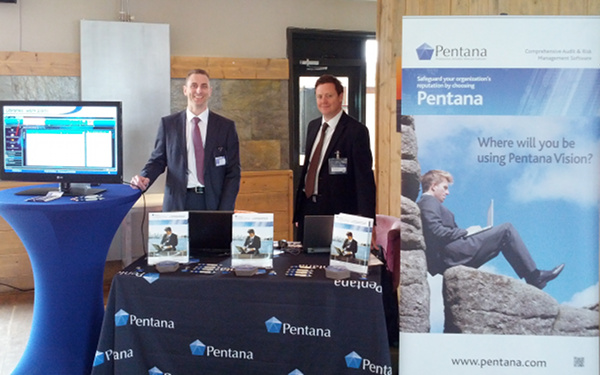 This conference, organised by the IIA Netherlands is literally called "outside!". At the beachfront no less! The weather we were having made this slightly problematic, but we managed.
Sepia Solutions was one of the sponsors to this event. David Nagle (Pentana Ltd) and Alain Rousseau (Sepia Solutions) did make it to this sea-side location; unlike the sun.
Thank you for visiting our stand at this conference!
Missed opportunity?
The weather and circumstances were not conducive to having a quiet conversation, let alone a proper presentation on GRC software. Don't worry though, we are just as happy to do this presentation at your offices … as long as it is indoors!