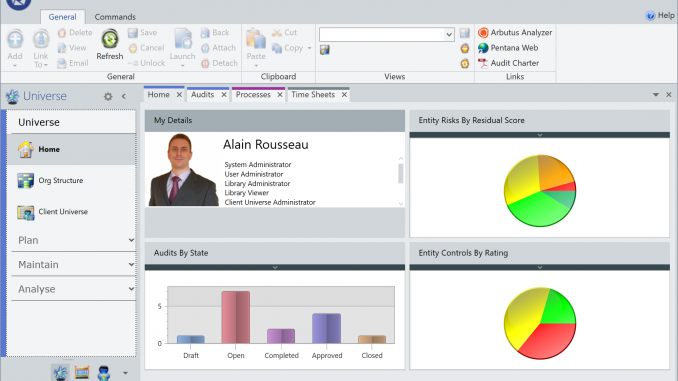 Why Pentana? What's in it for me?
The comprehensive Pentana software offers plenty of benefits and added value for all types of users. Here some examples:
Third line of defence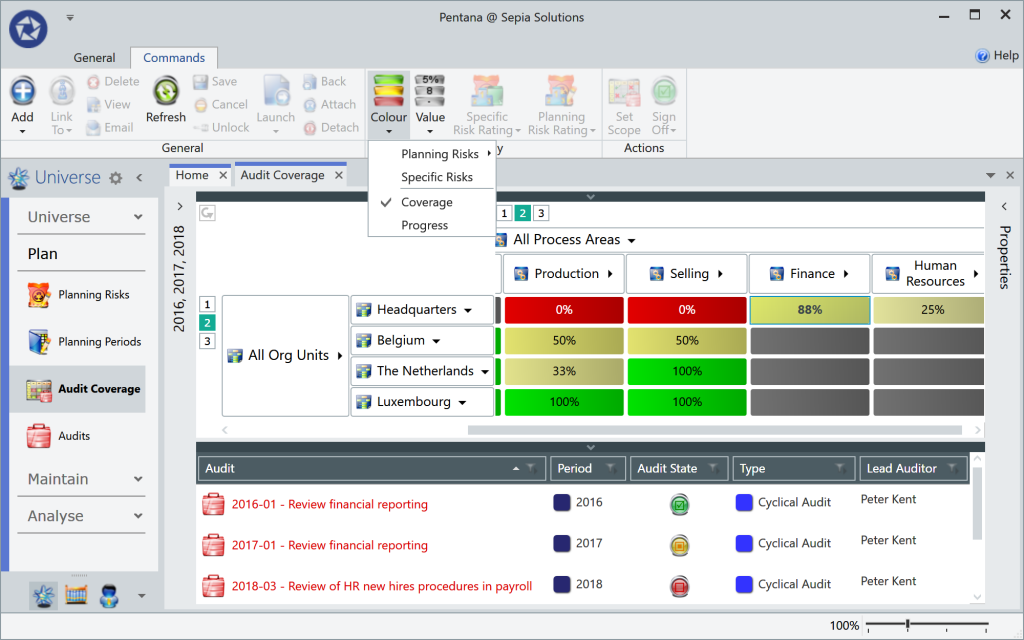 Audit committee & CAE
Keep to and improve current audit methodology
Graphical overviews of key indicators
Two-dimensional audit universe overlaid with audit coverage
Identification of unresponsive departments and overdue actions
Audit managers
Increased standardisation and professionalism
Risk-based audit planning
Dashboards and interactive reports
Standardised and automated audit deliverables
Quality assurance through documented reviews
Timesheet recording and reporting
Standardised and automated action tracking
Auditors
Standardised and structured work plans
Sharing of knowledge and audit experience
Offline working
Documentation of fieldwork including text formatting
Drag-and drop attachments
Various interactive dashboards
Second line of defence
Compliance, SOX and IC officers
Manage incidents and assign actions
Control self-assessments with reviews
Regular assessment cycle with email reminders
Control coverage and matrix analysis
Risk managers
Manage key issues and link with operational risks
Risk self-assessments with reviews
Regular assessment cycle with email reminders
Risk exposure analysis and heat map
First line of defence
Managers, auditees and action owners
Document incidents via web interface
Web-based action follow-up with email reminders
Single sign-on via Internet Explorer
IT department
Efficient deployment with Click-Once technology
Transparent and secure authentication via single sign-on
We can tell you so much more!
Sepia Solutions specialises in this software and has a proven track record of successful implementations. This website documents just the tip of the iceberg. Invite us for an on-site presentation for a more interactive demonstration of the Pentana software. We can discuss your organisation, department and objectives to come to a tailored implementation plan.
No costs, no obligations, only additional insights.