The Fraud Conference 2019 was jointly organised by the Institute of Fraud Auditors, the Association of Certified Fraud Examiners Belgium and the Institute of Internal Auditors Belgium. This full-day event took place on 19 November 2019 during the International Fraud Awareness Week.
Fraud conference 2019 topics
This conference reflected on the most interesting fraud cases of the past 10 years.
Understanding the past, is the most valuable approach to prevent history from repeating itself. Between 2010 and 2020, we have been confronted with numerous and very diverse fraud cases. Examples include the Fipronil case, Diesel gate, match fixing and money-laundering in the Belgian football. On top of that, recent cyber-attacks resulted in economic shutdowns of companies.
Although there is a never-ending stream of information on those cases in the media, the real truth seems to be only available for the inner circle of insiders. This event gathered those key players willing to share their insights. True to their different roles, they approached the casees from different angles: as a victim, internal investigator, prosecutor, perpetrator, external investigator, lawyer, internal auditor, …
Why was Sepia Solutions there?
For starters, just like all the other attendees, we were interested in the insights shared at this conference. Furthermore, Sepia Solutions has attended such events by IIA, ISACA, ACFE and IFA before. Indeed, we have sponsered and participated in similar IIA events since 2010. This Fraud Conference 2019 was no exception.
Introducing … Arbutus analytics!
In addition, our objective was to introduce Arbutus Analyzer. In short, the Arbutus software is ideally suited to analyze large data sets interactively as well as to automate data analytics.
Why should you care?
Well, with 100+ functions, 80+ commands, and 60+ SmartApps, it makes for a brilliant data analysis tool and essential software to have in your fraud-combatting bag.
Did we mention there is no data size limit for Arbutus Analyzer and that it includes essential features such as an automatic audit trail?
That is why you should know about Arbutus Analyzer and reflect on which type of data analytics could be of interest to you and your organisation.
Come and chat, you cannot lose!
During the lunchbreak and the coffeebreaks we talked to various auditors and fraud-fighting experts. Although, there wasn't time for a comprehensive demonstration, visitors to our booth walked away with a interesting brochure or two, a nice pen, our contact details, and a scheduled demonstration.
Indeed scheduling a demonstration at your office only has advantages. Just consider that:
An on-site demonstration is absolutely free.
You get to know more about data analytics software.
We can explore ideas based on data available in your organisation.
You will receive a 45-day license key to try out the software yourself.
You will be granted 30-days functional and technical support.
Fraud Conference 2019 schedule
08h30
Welcome with coffee and breakfast
09h00
Opening session
Sonny Luypaert, President Association of Certified Fraud Examiners Belgium
09h15
Introduction: A quick scan of the fraud cases from the past decade
Bart De Bie, Partner i-Force
09h30
A testimonial of fraud cases in the public sector
Wim De Naeyer, Manager-auditor Audit Vlaanderen
10h15
The FIPRONIL case, one of the most significant food scares in Europe
Klaas Vansteenkiste, Inspector National Investigative Unit FASFC (Federal Agency for the Safety of the Food Chain)
11h00
Coffee and networking break

11h00
Diesel gate: how a little student lab got Volkswagen down on his knees
Marc C. Besh, PhD, Research Assistant Professor, Center for Alternative Fuels, Engines and Emissions Department of Mechanical and Aerospace Engineering, West Virginia University
12h10
The new EU Directive protecting whistleblowers: impacts for public and private sector
Vigjilenca Abazi, Dr., Maastricht University
13h00
Lunch break

13h45
CEO Fraud and ransomware related incidents
Paul Gérard, Federal Prosecutor, Brussels
14h30
The criminal use of cryptocurrencies
Christophe Landries, Federal Crime Computer Unit (FCCU)
15h15
Coffee and networking break

15h45
Elizabeth Holmes: The Fallen Angel of Silicon Valley;
A psychological Analysis
Dr. Cornelis Van Putten, Director and Investigative Psychologist, Dantes Psychology Services
16h30
The use of penitents in a judicial investigation: a critical reflection as a result of the matchfixing case
Kris Luyckx, lawyer, Desdalex advocaten
17h15
Closing remarks
17h30
Reception and networking

18h30
End of conference
Related event
Practical examples in continuous monitoring and data analysis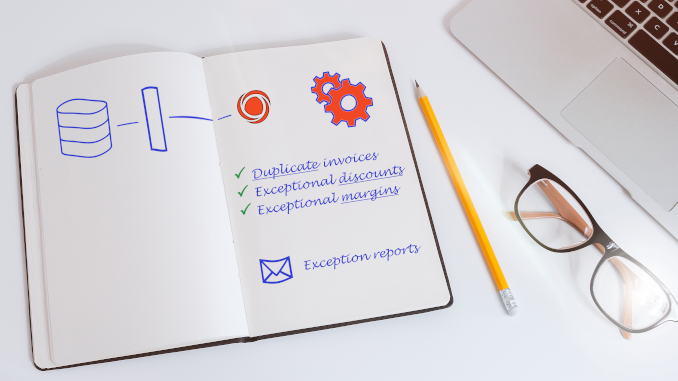 We can illustrate it so much better!
Sepia Solutions specialises in this software. This website documents just the tip of the iceberg in terms of the software's features and capabilities. Contact us for a presentation so that we can demonstrate the Arbutus software and illustrate it more interactively. We can then also discuss your data, objectives and current hurdles. After all, the real story is in the data we just need to analyse it.
No costs, no obligations, only additional insights.