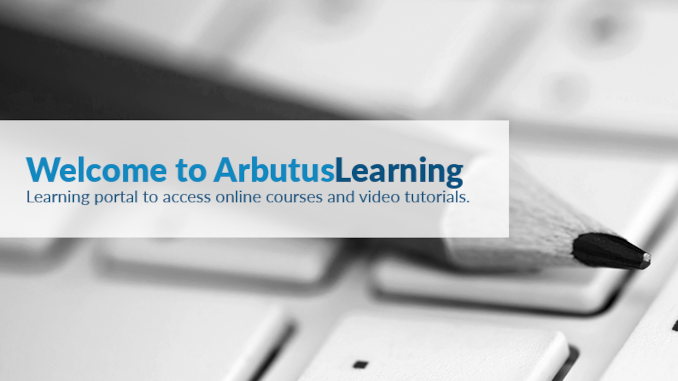 The ArbutusLearning is the Arbutus online learning platform (eLearning) which provides hours of self-study materials with slides, videos, illustrations and hands-on exercises. The ArbutusLearning platform provides the ideal start to getting to know Arbutus Analytics at your own pace and whenever it is convenient.
This plaform is free to all Arbutus Analyzer users with an actively supported license (i.e. active subscription or up-to-date maintenance and support).
Arbutus online learning
At time of writing, the training catalogue included following modules:
ACDA
Analyzer – Basic
Analyzer – Intermediate
Analyzer – Combine data
Analyzer – Graph data
Analyzer – Group data
Analyzer – Import data
Analyzer Plus
Certification
Instructor led training
To supliment the Arbutus online learning, we provide instructor-led training to our Arbutus clients and data analysis enthousiasts. The instructor-led approach allows us to work interactively, assist the pupils with exercises and questions and to dive deeper into the details of certain data analysis aspects.
We organise these both online as on site, see below for more information on these Arbutus training options.
We can illustrate it so much better!
Sepia Solutions specialises in this software. This website documents just the tip of the iceberg in terms of the software's features and capabilities. Contact us for a presentation so that we can demonstrate the Arbutus software and illustrate it more interactively. We can then also discuss your data, objectives and current hurdles. After all, the real story is in the data we just need to analyse it.
No costs, no obligations, only additional insights.