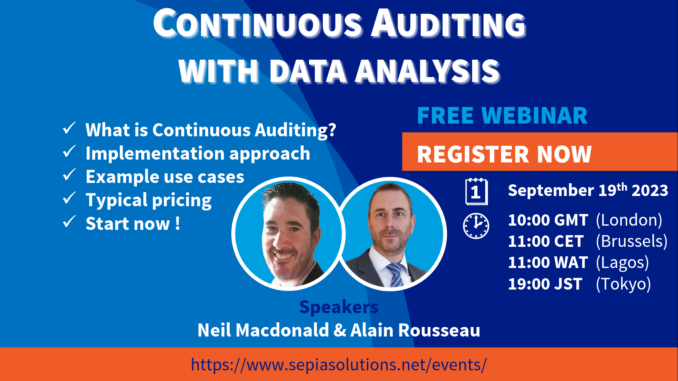 Continuous Auditing with data analysis
During this free webinar Neil and Alain share practical tips for affordably implementing Continuous Auditing as an enabler of efficient and comprehensive "right time" assurance. In other words, we discuss the What, How and When aspects of Continuous Auditing based on data analytics.
What is Continuous Auditing?
Example use cases
Practical implementation steps
Typical pricing
Action !
Speakers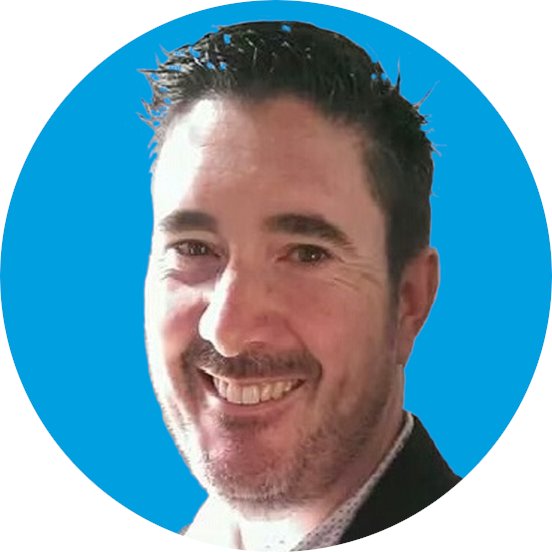 Neil Macdonald is the co-founder of Technology4Business Ltd and a member of the IIA Data Analytics forum steering group. He is a former Head of Audit with over 25 years' experience and holds the CMIIA and QIAL qualifications.
Neil has worked for a range of organisations including Deutsche Bank, AXA, Sainsbury's and the Bank of England. At the Simplyhealth Group, Neil successfully introduced both data analytics and continuous audit into the audit team.
Neil is a regular presenter at both national and international conferences and delivers audit specific data analytics training for the IIA and to clients worldwide.
---
Alain Rousseau is the driving force behind Sepia Solutions. He has focussed on audit software tools since 2007 and implemented data analysis tools and audit management tools at dozens of organisations in different departments.
With a mixed background of technology and business, Alain is the ideal interface between business users and software developers. His in-depth understanding of both the software and audit profession also makes him an excellent trainer and consultant for these software packages.
Practical details
Subject
Continuous auditing with data analysis
Type of event
Webinar
When
Tuesday, September 19th 2023
11:00 – 12:00 CET (Brussels, Amsterdam, Paris, …)
Where
Online
What does it cost
This is a totally free webinar; no strings attached.
Registration is mandatory.
CPE points
If you are a member of IIA Belgium and require CPE points,
make sure to also register for this event on the IIABel website.
Not the topic you're looking for?
Is this topic too basic or advanced for you? Not to worry, check out our other events here.
Hopefully you'll find an event that better fits your interests.
Missed the webinar, or does the timing not work for you?
First of all, make sure to follow Sepia Solutions on LinkedIn where new events are announced, or check our upcoming events regularly.
In addition, we typically either document the use case and/or make the recorded webinar available at a later date. Check out our list of use cases and recorded webinars.
Wish to try out Arbutus Analyzer yourself ?
Well, what are you waiting for?
Request your Arbutus Analyzer trial license right now.
When your request has been approved, you will receive a temporary license for Arbutus Analyzer. This evaluation license enables you to use the software to its full capability. Limited only in time, the software has no limits in terms of functionality, number of projects or file/data size. So what are you waiting for?
Check out our other planned events and webinars:
We illustrate basic data analysis concepts such as COUNT and STATISTICS, computed fields and advanced commands like SUMMARIZE and DUPLICATES. […]